10 Ways to Avoid Going Stir Crazy During Quarantine
Is your family under quarantine and you have no clue what to do with your children for 10+ days???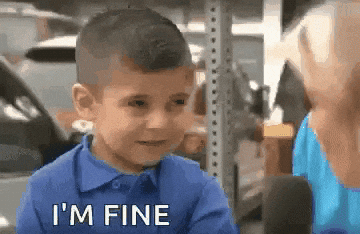 Here are some tips that might help take the edge off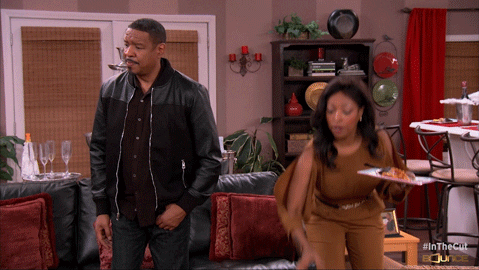 Day 1
Experiment || #PepperChallenge 
Show your children how clean hands is critical to proper hygiene. All of us with young children know they 
Some other things to keep busy:
Nature
Plant flowers. Visit your nearest plat shop, Home Depot, or Lowe's and grab some inexpensive organic flowers/vegetables to plant. Tomatoes are always the easiest plant to maintain. And create your own little garden. If you do not have a backyard, no worries here's some hanging plants. 
Exercise
Dance off (play the latest new songs) download our kids playlist
Nutrition
Everyone Bake a pizza. Visit your nearest grocery store and grab a mini pizza crust. Have your little one smear tomato sauce and toppings over their one-of-a-kind pizza!
Day 2
Education
Read 4 of your child's favorite books; have them to point at the pictures and identify what they see in the book to make it interactive and fun.
Exercise
Let's get active and stretch those muscles. Try some yoga routines that they'll love and enjoy- YouTube video
Snack
Let's get messy and make your favorite snack. It can be something as simple as brownies or cookies, or as complex as cookies 'n cream popcorn
Nature
Go outside. This can be a visit to the local neighborhood park, riding bikes, blowing or all 3! You don't want your little one to be cooped up indoors for too long without getting serotonin.
Day 3
Experiment || Glow in the dark Xylophone
Some other things to keep busy:
Quiet Time
Spend two hours (this can be broken up into 1-hr in the morning and 1-hr in the afternoon) doing a quiet activity such as: puzzles, coloring, crafts, or board games.
Activity
Host family movie night of 3-4-movies; and play out your child's favorite movie scene
Imagination
Discuss your ideal vacation, check out youtube videos of all the destinations and vote as a family on the one you all would like to visit one day
Day 4
Activity
Since you have been tie-dye'ing you might as well take get more messy! Go outside and have your little one paint at leisure. This could be a picture or on themselves, whatever they feel most comfortable with. The key is to HAVE FUN!.
Exercise
Get moving and dance that energy away, listening to GoNoodle
 Snack
Fruit Tarts, today let's try taking our sweet tooth to another level, here's a recipe that's fun and great for kids.
Day 5
Education
Academic Power Hour - today spend some time helping your child(ten) navigate through some cool exciting fun learning tools. Using the following free app/subscriptions:
Some other things to keep busy:
Sit in a circle with your child(ren) and discuss a topic and each person gets to add on to the topic about details they know on the same topic.
Ex: waffles -- waffles are yummy, waffles are for breakfast, waffles go best with syrup...etc.
After going around the circle twice, pick a new topic to discus, and repeat.
Nature
Take a day trip to the beach or park and have a picnic and/or grill outside (if the weather advises)
Once you arrive home, have your child help you with chores such as laundry, folding clothes, stacking their toys up, etc. 
Day 6
Experiment || Sanitizing our rooms (open windows)
Today have a race on who can sanitize the most things in the house. That includes: door knobs/handles, bath tub toys, and their own toys. Use organic cleaning options like: vinegar and/or Sol-U-Guard. Germs are not for sharing. Let's have fun while educating your child(ren) on the importance of cleaning. So they'll learn and adapt these habits in the future for their own households. 
Education
#PowerHour Spend an hour using Flash Cards, mix the flash cards so you can provide a bit of a challenge to your child(ren)
Some other things to keep busy:
Activity
Do the #FlipTheSwitchChallenge with each member of the family that's home.
Have your child(ren) look in the mirror, state their name and repeat the following affirmations:
I am ___(full name)____, I am the only person on this planet like me. I am (beautiful/handsome). I am smart and intelligent, I can master any goal set in front of me. I can overcome any obstacles, because I am resilient and an overcomer. I am kind to others, I am healthy from the soles of my toes to the crown of head. I speak kind words to myself and only absorb positivity. I can do all things and I will be a leader. I am the best me I can be and strive to be better everyday. 
Day 7
Experiment || Tie-Dye Shirts
Have old shirts hanging around the house? Share a 90's memory with your little one by reincarnating the oldie but goodie tie-dye shirt. Click here HOW TO details
Some other things to keep busy:
Nutrition
Eat at a restaurant (if permissible) this can be brunch or lunch. A little time out of the house may good as long as it does not exceed CDC recommended rules. 
Write a letter to some one in a nursing home. Times like this our elders are not visited or provided with much encouragement. Write a nice note of uplifting, if your little one cannot write just yet then write out their thoughts.
Play a good ole fashion game of Hop Scotch, Double Dutch, Bubbles, and/or visit a chlorine pool.
Let's Play Dress Up. Take out some old clothes and mix ad match them or have a photoshoot. If you have wigs/props let the kiddies in on the fun.
Day 8
Experiment || Fog Tornado
Have scraps of cardboard lying around your house? Build your own personal fog. Click here for HOW to details
Some other things to keep busy:
Activity
Make 'swag bags' for the Homeless. Homeless people are at more risk than others of contracting COVID, prepare small bags of hand sanitizer, baby wipes and and lysol and mail them to your local homeless shelter.
Exercise
Play Kick Ball. What better way to have your little one run than a game of kick ball
Education
Print out some activity pages and have your child follow along, answer questions fill in the blank and/or color pages. 
Day 9
Experiment || Density Tower
What better way to explain density to your little one than by making a density tower! Click here for HOW TO details
Some other things to keep busy:
Paper-Ball Fight, have pint up energy? Dispel it in an epic snow ball (paper ball) fight and/or water/nerf gun fight
Activity
Play an instrument, if you don't have one, no worries you can 
MAKE ONE
Write a book report, but as a family each of you read chapters of a novel. And everyone write their own description of the chapters. Bring them all together and read it aloud.
Day 10
Experiment || Glow-in-the-Dark Flowers
Have some white flowers at home? Why not make them glow in the dark. Click here on HOW TO details
Some other things to keep busy:
Work on some homework, and/or learning material. Keep your kids brain sharp by having them work on age appropriate challenging activities. Here are some great programs:
Aren't up for visiting the nail salon? Create your own. Have fun painting each others nails or have your little one paint yours. 
Play a #ThrowBack game: 
Red-Light/Green-Light
Red Rover, Red Rover
Hide & Seek
Freeze Tag
*** #MommyNote: Build memories together and tag us in your pictures